The name in Santa Cruz for deck maintenance, shingle and/or wood siding.  These guys do it right.  They do it honestly.  
Shingle Maintenance, Custom Wood Deck Staining and Sealing, Wood Sided Homes
Email is cleaningsantacruz@gmail.com
Pictures of your wood deck or siding help expedite the process.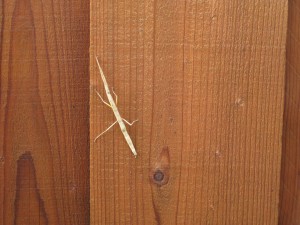 Our work is so organic, this four legged twig thingy feels right at home!