Every so often, a picture does more justice than if the moment wasn't captured at all.  This is an early evening shot as you can maybe see by the moon in the sky.  This is a 40 year old wood structure that I first overhauled in 2012.
The February 2018 work weather aligned perfectly for some routine maintenance on these beautiful West Side town homes off Mission Avenue above downtown Santa Cruz.  This is the west facing side.  Takes a lot of sun..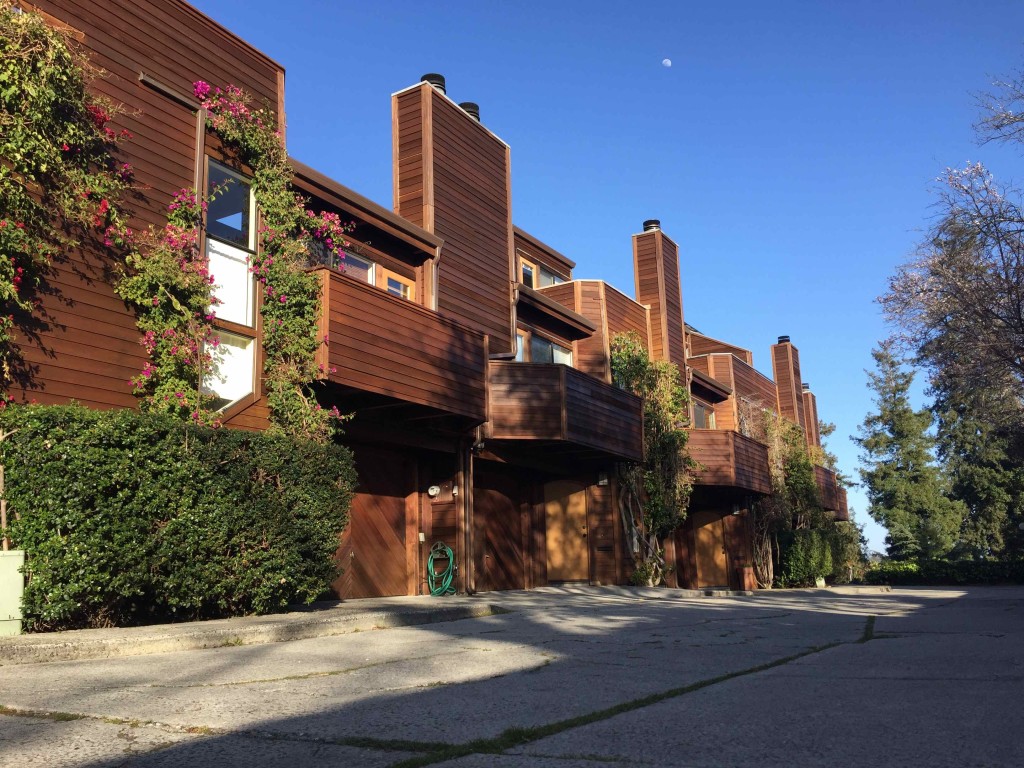 Call or Text today and schedule a bid.  Decks, Shingles, Fences..
831-246-2010