These are steps obviously. These steps lead up to a front door. They are used fairly regularly though not everyday, all day. The steps get filtered afternoon sun. The steps were built in summer 2018, and a few months after being built, the client wanted them stained with a very dark tone that the stain manufacturer calls Butternut. It turned out beautiful. To die for actually.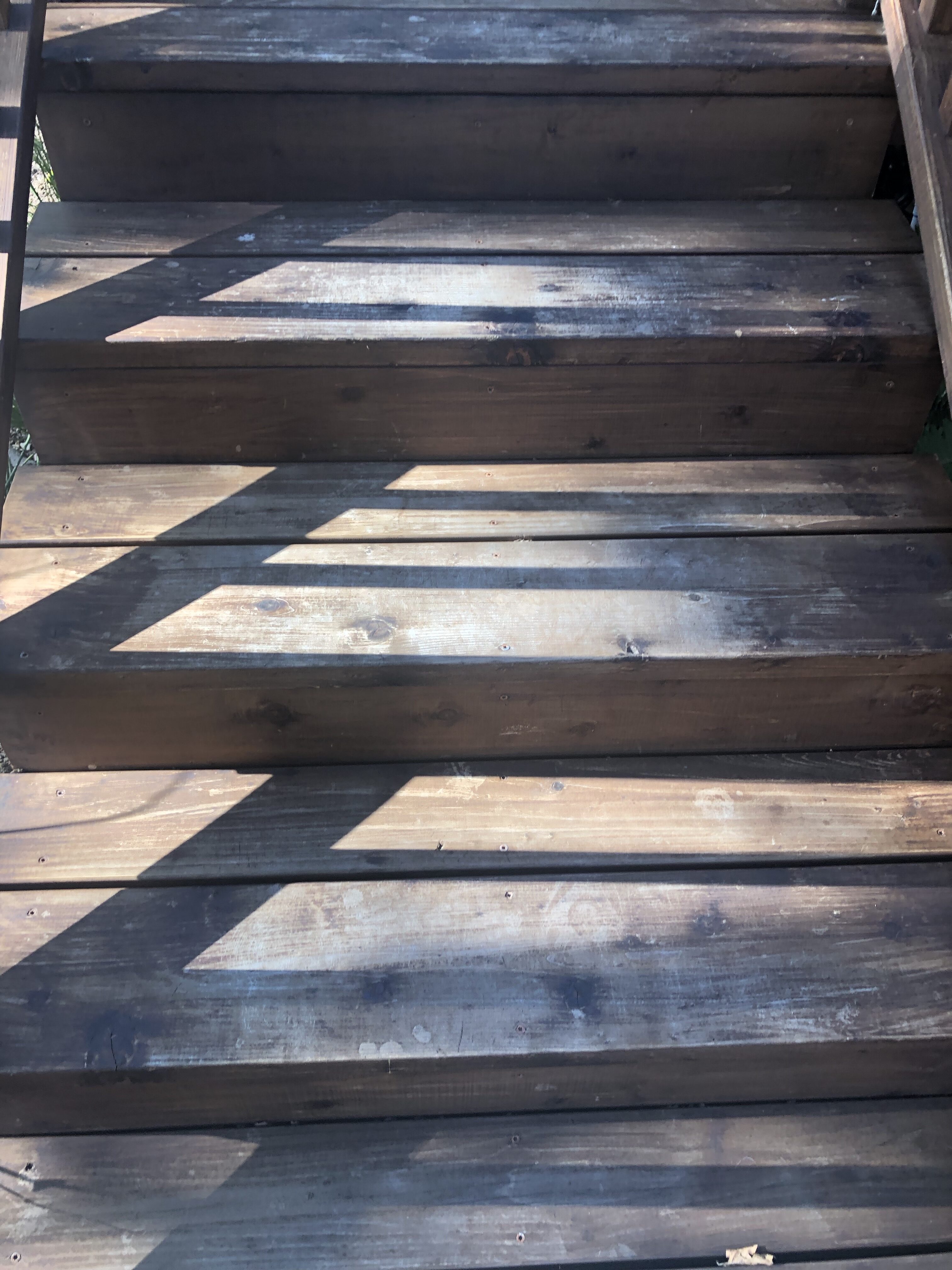 Fast forward one year, and just one year and this is what the steps look like. Warn down in the middle of each and every step yet holding stain nicely on both sides of the middle. Could this have been prevented?
The answer is Yes and No.
Santa Cruz Aptos Soquel Seascape Scotts Valley Felton Live Oak Capitola