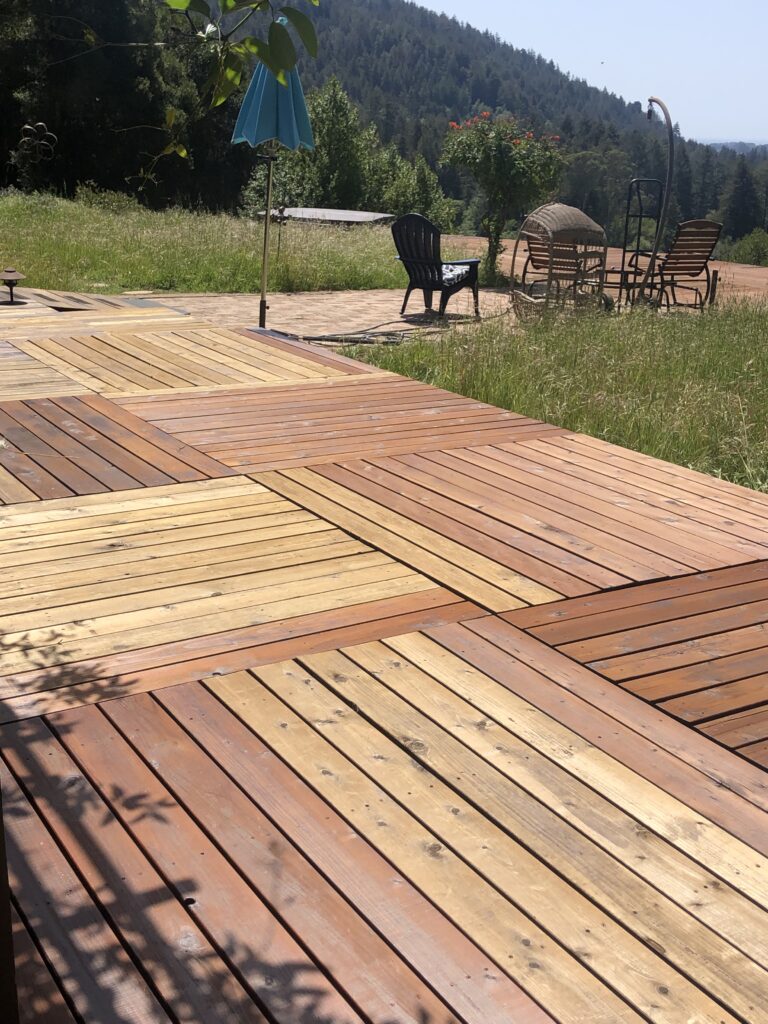 Love the spacing on this redwood deck in Santa Cruz County, Soquel Hills off Old San Jose Soquel Road. Proper spacing will always lend itself to proper cleaning. Proper deck cleaning will allow for super nice deck staining results.
As with any properly applied, high-end transparent or semi-transparent stain, the tone you see depends on where you are in relation to the direction of the board, AND where the sun is in relation to your direction. It is why the people, in general, will forever want their exterior wood maintained with the beauty of a "see through" material.
This deck was built by the owner in 2019 and they immediately stained the boards with an oil based product of some sort. The deck was pretty filthy yet the boards were in fine shape. Loads and loads of afternoon sun. Heavy sun is enough reason to have your decks restored and maintained at least every few years.
Santa Cruz Soquel Aptos Corralitos Scotts Valley Capitola Live Oak